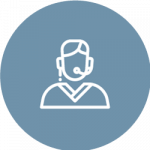 Why it is the best option for you and your IT provider?
IT support was traditionally supplied on a time and materials basis , the issue was that your service provider had no incentive to spend their own time to minimise issues at your site which would reduce his income and customers didn't want to spend thousands of dollars for maintenance with no guarantees that ongoing issues and support costs will be reduced.
With fixed priced managed IT services agreements this changes IT support to a win win situation, the IT provider and customer agree on a set of IT services including most importantly system monitoring and maintenance for a set monthly fee, the IT service provider now has the incentive to invest his own time in the site to reduce his overall cost to service the agreement , the customer benefits in increased it uptime and security of their data.
IT services agreements are only as good as the service providers ability to complete the agreed set of services, as a customer you need to be confident that the IT company can deliver what he promises , always ask for customer reference sites, clarify exactly what monitoring and maintenance tasks are included and ask how long will it take to fix issues.
These are the type of events your IT support company should prevent with effective monitoring:
Read more about how alltasksIT can help you maintain your business continuity.
Want to know a little more? Have a friendly alltasksIT staff member contact you.