Our total focus is on providing the best customer experience possible.
Why choose alltasksIT for your business?
Here are just a few reasons why customer retention and satisfaction is well above all current industry standards.
Expertise and Trust
Business IT specialists with over 20 years of experience – we know what we are doing.
Urgency
If there is an emergency we will action it immediately – we have enough staff on hand ready to act.
Pro-active service
Monitoring & Maintenance to improve your IT systems, increase up-time & improve efficiency
Personal service
Helpdesk staff always on hand to take your call
Account management
Dedicated plain-speaking account managers with technical backgrounds
Flexibility
We tailor solutions & services to meet your unique requirements
Experience
Our dynamic & expert team can help you diagnose your network problems and come up with a solution which makes business sense
Industry intelligence
In a fast paced IT world we constantly research new technology that will assist your business compete
Industry knowledge
Microsoft, VMWare, IBM, HP & Dell Certified partner
We are above average in all aspects of IT Service.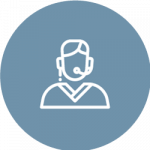 Meet the team who contribute to the excellent service alltasksIT provide.
Want to know a little more? Have a friendly alltasksIT staff member contact you.