Let alltasksIT guide you through your cloud journey
Microsoft Office 365 for Business is a collection of tools that helps you increase productivity, work faster and cheaper than you have before whilst enabling you to work from virtually anywhere.
Work better together
Office 365 provides flexible and familiar tools for collaboration across teams, devices, and platforms.
Work from anywhere
Whether you're working online or off, from your computer, tablet, or phone, Office 365 has you covered.
Work with confidence
You have control over your data security and compliance with privacy, transparency, and refined user controls built right in.
Office 365 apps
Familiar desktop applications such as Word, Excel, and PowerPoint let you create and work together across devices, platforms, and teams. The web and mobile versions of Office desktop applications help you get more done anywhere while helping keep your online files secure. Whether you're working online or off from a desktop, tablet, or phone, Office 365 has you covered.
File Storage and Sharing

Work with your files wherever you are
OneDrive and SharePoint gives you anywhere access to all your files, seamlessly integrated with Office. Automatically sync your files to your desktop so you can work with files offline

Co-Authoring
Multiple people can work together on a Word document, Excel spreadsheet, or PowerPoint presentation. When everyone is working at the same time, that's called co-authoring.

Share inside and outside of your organisation
Share and collaborate on files inside and outside your organization. Track the history of all activity on files to keep everyone on the same page. No more multiple versions floating in emails.
Intranets and Team Sites
Inform and engage across your organization with a mobile and intelligent intranet put together in SharePoint and Yammer.
Accelerate productivity by automating processes. From simple tasks like notifications and approvals to complex operational workflows. Great for employee onboarding, health and safety procedures, incident reporting and more. The possibilities are endless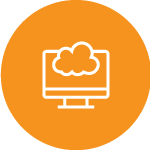 Always up to date, Scalable and Secure
Microsoft are constantly developing, testing, releasing and refining solutions to provide the best tools for customers. With Office 365 you are always on the latest version. Subscriptions are scalable and can be bumped up or down due to business demands. You can also mix and match plans to give each individual access to what they need
Security & Compliance
Microsoft has invested billions of dollars in cloud security. Office 365 is verified to meet the requirements to gain compliance certifications throughout the world and in Australia. In addition, Office 365  gives you enterprise-grade user and admin controls to further secure your environment.
alltasksIT have an expert team of Microsoft certified technicians on hand to assist with any query you may have, also to make suggestions on what else you can be doing to ensure you benefit from the full potential of this powerful software. Here are the most common ways we assist businesses with their Office 365 solution.
Book in a live demo of Office 365 and let alltasksIT guide you through your cloud journey.