The reliance of an organisation on email can sometimes be underestimated. Microsoft Exchange is a standard tool in the majority of workplaces, but the maintenance, protection and archiving of emails can be a daunting task if left to get out of hand. alltasksIT can provide solutions for archiving your Cloud or on premise Exchange.
So what is Email Archiving?
Put simply, email archiving is the process of capturing and preserving emails – to and from individuals and companies – and making it easy to search and retrieve these emails at a later time. Emails are generally saved for extended periods of time and indexed to allow for efficient search and retrieval.
Ideally, email archive solutions should have the ability to capture and store other files in addition to emails and attachments such as calendars, contacts, PST files and other folders. Good solutions integrate with your organisations' mail server and capture each email regardless of whether the user has deleted it from their in-box.
How does it differ from Email Back up?
Email back up is a snapshot of data taken at a specific point in time. Back ups are designed to be restored as required at a later date. Email archives save and index all the data for longer periods of time and are designed for easy search and retrieval of emails.
Why use an Email Archiving Product?
Regulatory Compliance
With our increasing reliance on emails as a business communication tool, the value of their contents has risen accordingly in recent years. Companies are faced with growing requirements to comply with regulations in relation to email compliance and eDiscovery. While these regulations can vary depending on the industry you are a part of, the fact remains that emails and other electronic documents can be used as evidence in civil litigation. Installing an email archiving solution can allow your business to protect itself against these legal risks by appropriately storing emails for required periods of time, protecting them from tampering users and allowing for their easy search and retrieval.
Protection against Data Loss
Emails can get lost for a number of reasons – both accidental and deliberate. Whether as a result of a corrupt PST file or deletion by a user, the use of a an email archive product can ensure that emails are captured when it is sent or received, regardless of what it's ultimate fate may be.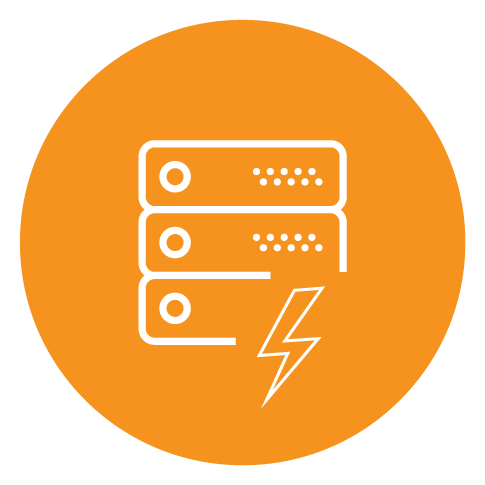 Reduction of Mail Server Load & Mailbox Quotas
Once emails have been archived they can be deleted from an organisations' mail server, reducing the workload of the server and allowing it to work more efficiently. Email archiving solutions also eliminate the need to limit mail server storage by using mailbox quotas. Much time is saved as users do not have to sort through emails, deciding what is important and what can be deleted in order to "make space".
Back up and Disaster Recovery
Using traditional methods to back up mail servers often means that companies can experience hours of downtime when servers fail and emails need to be recovered. Hours or days with no access to vital business information can be alleviated with an email archive solution. In the case of mail server failure, the organisation can access all emails – both current and historical – via the archive. Business can continue as usual with little to no disruption.
Want to know more? Start the conversation today.