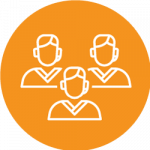 Expert IT Outsourcing & Reliable Support Staff
Let alltasksIT show you the benefits of an outsourced IT department.
Managing IT departments can be a challenge: Finding the right people then training, managing and motivating them.
When your organisation's productivity relies on the IT expertise of one or a few people, tensions can run high. The risks and costs can be considerable if you hire the wrong person.
These factors, among others, are driving a major trend towards IT outsourcing.  AlltasksIT, with our flexible approach to IT support, can help you realise the benefits of a partially outsourced IT department.
IT Outsourcing and Support Staff Services
Including but not limited to:
Help desk and level 1 support
Desktop and server support
Full system monitoring and maintenance
Patch management
Disaster recovery, planning, implementation and monitoring
Projects including server room upgrades and transition to the cloud
New server installations
Onsite and remote support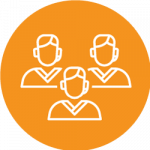 Benefits of Outsourced IT with alltasksIT
Allows you to dispense with daily tasks and focus on IT strategy and business improvements
Increased data security
Higher server/system uptime
Access to varied IT resources, engineers and consultants for advice – not just one person
Lower IT costs
No planning for staff leave
No internal staff conflicts
Enjoying a proactive IT partner who takes prides in customer service and accountability
Read more about how cloud solutions can help you achieve your business goals.
Want to know a little more? Have a friendly alltasksIT staff member contact you.