Do you have a project dead-line?
 Let our team of skilled engineers help with your upcoming project or new implementation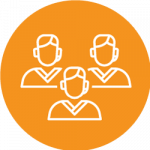 Project Implementation Assistance:
Cloud transistions
Microsoft Exchange online migrations
VMWare physical to virtual migration project
I need a storage specialist to install our new HP, IBM or Dell SAN
I need a backup specialist to assist with the new disaster recovery project
I need a desktop engineer to assist with our Windows 8 rollout
I need help installing and configuring our new firewall with minimum down-time
We are using IP telephony and need our switches need re-configured
We need assistance installing Microsoft Lync 2013
We are moving office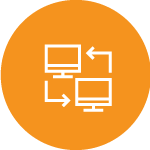 Project Consulting:
What Storage(SAN), iSCSi or Fibre, SAS or SATA?
Which Hypervisor? VMware, Microsoft or Xen?
Server hardware selection: What specifications do I need for my virtualisation project?
How do I secure my network?
How do I centralise my data?
How do I best give access to our new ERP software to all local and remote users?
What data links should I use? Private WAN, IPSEC, wireless, fibre, EOC, BDSL or ADSL?
What product do I use for mail archiving?
What type of switches do I need?
How about cloud?
Read more about how managed services can help you achieve your business goals.
Want to know a little more? Have a friendly alltasksIT staff member contact you.