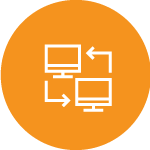 We can help you with your WAN
Using our network of Internet Service Providers, alltasksIT can assist you in selecting the corporate network suitable for your business needs. In conjunction with our Managed IT Services offerings, we can also provide technical resources to manage these links for you.
You currently have an un-managed VPN
You're looking for managed WAN to guarantees link speed and provided ongoing monitoring and maintenance
You're not sure if you're getting a good price
alltasksIT can review and compare prices and features of your WAN Solution to ensure you are getting the best possible value for money for your requirements.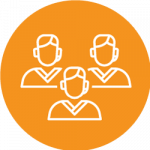 You're expanding or opening a new office
New sites and an increase of users and devices has a direct impact on how your WAN will perform.
You are not sure about how secure your WAN is
Consider a managed security service whereby the provider performs all the necessary monitoring and controls.
You are introducing IP Telephony systems
Voice adds additional demands on the network.
Any questions? Send us an enquiry today.