Ever-accumulating amounts of data are part of the reality of being in business these days. Your company's files, emails, databases and application data are all crucial and all require storage. If you opt for storage that's directly attached to servers then this can leave your company or organisation facing the burden of storage management. It can also mean a decreased ability to utilise your assets as storage resources remain trapped behind individual servers, impeding the availability of data.
One way in which these problems can be eased is by consolidating your data via a storage area network (SAN). Until recently, however, the only SAN options available were usually too expensive and complex to be suitable for the needs of small to medium-sized businesses.
Is there a storage solution available to suit your business or organisation?
Thankfully, a simple, affordable and easy storage solution now exists in the form of an iSCSI SAN. The name may sound complicated, but there's no need to worry. Our friendly and professional team are on hand to answer any of your queries or concerns and help you to assess whether it represents the right option for you.
An iSCSI SAN allows you to bring the benefits of storage consolidation to all of your data. These benefits include –
Simpler management
Data sharing
Improved data availability
Easier volume allocation
Improved backup and disaster recovery
Increased asset utilisation
Scalability – allowing storage to grow with your needs.
iSCSI SAN's supported
Below is a list of hosts and operating system vendors alltasksIT can provide support for:
Hewlett-Packard
IBM
Dell
Microsoft
Red Hat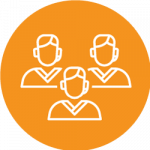 How can alltasksIT help?
We're available to assist you across the whole process of achieving storage consolidation. Some of the areas in which we can help are –
Consultation & advice
Software licenses
Hardware: Servers. Storage & Switching.
Installation & Configuration
Ongoing support with managed services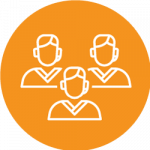 Why choose alltasksIT?
alltasksIT is a well-established and respected Melbourne based company and is also an accredited supplier to the Victorian government. Our team are highly skilled, experienced and motivated, enabling us to provide you with the highest standard of service possible.
For more information on how we can assist your company or organisation, please contact us today on 03 93127444 or email [email protected]
Find out about VMWare's vSAN 6.2 cutting edge Hyper Converged Infrastructure
Read more about how alltasksIT can help you achieve your server storage goals.
Want to know a little more? Have a friendly alltasksIT staff member contact you.