Managed Services Melbourne
alltasksIT offer a comprehensive range of Melbourne based Managed Services Solutions tailored specifically to meet your organisation's requirements. We work collaboratively with our client's to deliver vendor agnostic solutions which reduce cost, increase efficiency and improve operations. Packages are delivered through a fixed monthly pricing model to ensure financial certainty and transparency.
Our team of qualified technicians proactively monitor your organisations IT infrastructure to prevent potential problems before they arise. We believe that taking a proactive approach to IT support reduces the costs and downtime associated with reactive troubleshooting.
Proactive network monitoring includes: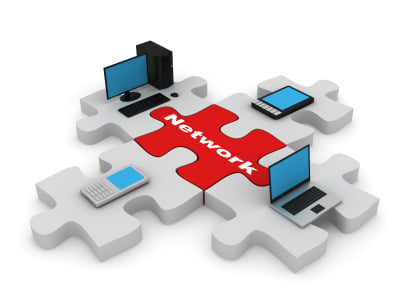 Is your Server online?

All servers are monitored for their ability to connect to the Internet. If they don't check in to our monitoring system for longer than 10 straight minutes, an urgent ticket is created.

Microsoft Event Log Monitoring

All Errors from Specific Sources, Active Directory / Replication, DHCP / DNS, Group Policy, Terminal Services, Kerberos Key Distribution Center, VMware Tools.

Services Monitoring

We monitor all important Windows services, services are automatically restarted, and tickets are created for all failed start, crash and unresponsive events.

Performance Monitoring

Base Server Performance, Available RAM, CPU Usage,
Print Service, Print Queue Length, DNS ,Disk, 20% / 10% / 5% Disk Space Free
Alerts, 750 MB Free Alerts, Exchange 2003 Queue Length, Exchange 2007, Queue
Length, Exchange 2010 – 16 Different Performance Counters, Distributed File
Systems (DFS), Replication Back-log.

Server Maintenance

Disk Checks, Automatic File System Integrity checks on System Drive, Patch Management, Installation of Windows, Office and SQL hotfixes after patches are tested on a subset of devices across all customers. Customers have a range of options for restarting Servers and Workstations after patch deployment.

Are your backups working?

Dedicated monitoring for both Failure events and
missing Success events for a variety of popular products. Most products can be
monitored on request. ShadowProtect / ImageManager, Veeam, vRanger, BackupExec
/ System Recovery, Offsite USB or FTP Replication, Event Log Monitoring of
Failure Events, SQL Backup and Maintenance Schedule, Windows 7 and Windows 8
Backup.

Anti-virus Monitoring

Monitoring of AV Services, Detections, updates.

Microsoft Windows Workstations

Weekly Scheduled After-hours Maintenance for all
vPro enabled Workstations

Auditing

Full auditing and reporting functionality on all Windows OS devices and software.

Remote Support

Session Sharing

Windows and Macintosh PC's can be connected to by alltasksIT engineers without action from the User.

Server Remote Sessions

Servers can be connected to by alltasksIT support personnel without ending the Console session or preventing users from working on the server.

Remote Diagnostics

PC's and Servers can be diagnosed remotely without interrupting the ssers work. Tools include Event Viewer, Registry Editor, File Manager, Command Shell and Task Manager
Client Testimonials
"Having been initially sceptical due to our own internal policy's and IT structure, since completing the initial handover, I am happy to report I am pleasantly surprised as to how well this is working out. The team at AllTasks are very proactive, experienced and have been flexible to meet our project objectives."
Molex – Neil Taylor
"I am consistently satisfied with the results I get from the alltasksIT team. I have many variables to deal with inside my workplace infrastructure and the team is able to fulfil any of the requests I dish out to them. I rate their skill and customer support very highly."
Adairs – Rohan Penman
"A most professional company who offers reliability and A1 customer service every time. Keep up the good work."
The Accessory Company – Angela Button
"Working with the Alltasks team has been a pleasure. Their professional approach and knowledge, together with prompt courteous service has greatly assisted us with the day to day running of our business systems."
Ron Finemore Transport – Peter Murray
"I would like take this opportunity to thank you and your staff for "pulling out all stops" to get our Sydney office back online after the burglary that left us with no pc's there at all! Thanks to Alltasks' great work we were all back up and running in a little over 24 hours."
Golden Bros. Group P/L – Chris Golden
"Very nice friendly staff who go out of their way to try and please/satisfy"
Victorian University of Technology