What is Kaspersky antivirus?
Anti-virus software works to prevent the risk of infection to your businesses computer systems. Infections including Viruses, worms, ransomware, and Trojans, can have a large impact on a business in the form of business inefficiency, data theft, in addition to the cost of replacing infected IT infrastructure.
All businesses should reduce the associated risks through preventative measures such as antivirus software, installing antivirus updates, and maintaining data backups.
Kaspersky Anti-Virus protects your businesses computer systems from advanced malware threats. The software provides real-time protection from the 2 billion new malware attacks which happen each year. Features include real-time protection, detection and removal of viruses, trojans, worms, spyware, adware, keyloggers malicious tools, and auto-dialers. In addition Kaspersky antivirus includes instantaneous automatic updates via the Kaspersky Security Network service. It also scans incoming instant messenger, Email , and website traffic.
In the latest Malware Removal test undertaken by AV-Comparatives Kaspersky Antivirus 2013 was awarded the highest Advanced+ rating and was able to successfully remove all of 14 malware samples used in the test.
One of the major methods cybercriminals utilise to find holes in users' protection is through software applications, which haven't been updated with the latest updates. Kaspersky Anti-Virus enables analysing and controlling of programs, and applications, with vulnerabilities, to assist with the prevention of system infection. In addition Kaspersky Anti-Virus provides protection from suspicious, or malicious websites, through checking of all website links for malicious code. It also scans all files and applications on your PC for malware, in the event that your IT system has become infected.
Kaspersky enables free automatic updates & upgrades to the latest software version during your licence period, which provides protection from the latest viruses.
WAN optimisation means optimisation for your whole company or organisation.
Features of Kaspersky Antivirus
Anti Malware
Signature-based, proactive and web-assisted protection.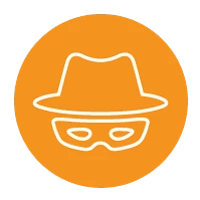 Preventing exploitation of vulnerabilities
Kaspersky's vulnerability scanning and patch management features provide centralised control over the detection of application and OS vulnerabilities – and the prioritisation of application / OS patching.
Encrypting Data
Kaspersky's data encryption technology can help to protect your sensitive business information – and your business reputation – in the event of data or devices falling into the wrong hands.
Enforce your IT security policies
Application Control, Device Control and Web Control features give your IT team granular control over which applications are able to run on your systems, which IT resources an application can access and how employees are permitted to use removable devices and the Internet.
Mobile Devices
By integrating mobile security and mobile device management (MDM), Kaspersky Endpoint Security for Business ADVANCED delivers the protection and ease of management you need to let mobile devices access your systems and data, without introducing security risks for your business.
Hosted Kaspersky in the cloud
Let us manage Kaspersky for you – we can offer the application as a service, we call also assist with installation and configuration.
Any questions? Send us an enquiry today.