SharePoint Solutions to Improve Communication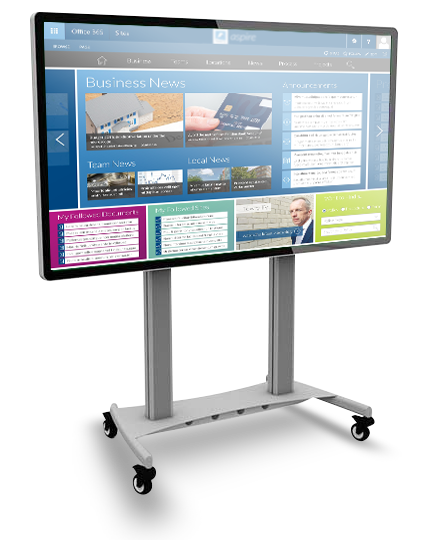 What is SharePoint?
Microsoft SharePoint is an internal communication tool and is the software most commonly used in setting up Intranets. According to Microsoft's figures, it is used by 78% of the Fortune 500 (a list of the top 500 closely held or public corporations in America by gross revenue). SharePoint can sometimes be difficult to fully define due to the range of things that it can be used for. Don't worry though, we'll be taking you through them.
How can it aid communication between senior management and staff?
Senior management and CEOs can start blogs that bridge some of the gaps between management and staff. Information on processes and events occurring higher up the chain can be shared and then feedback received from staff in the form of comments. This allows for a healthy and productive discourse across the company and is more likely to spark a constructive and interactive process than the formality of a group email would be.
How can it boost inter-departmental communication and innovation?
Specialists and experts across the company can share their innovations and ideas both within their own department but also across other departments. This fostering and exchange of ideas can create a real and tangible culture of collaboration between departments which may previously have been isolated from each other. Workers could end up collaborating on joint departmental posts or comments on posts could spiral into discussions and perhaps counter-posts that lead to innovations. Internal blogging can help to spark an ideas culture within your company.
What other features does SharePoint offer?
| | |
| --- | --- |
| RSS Feeds | These allow your staff to subscribe to the feeds that interest them, helping to keep them engaged in discussions and developments. |
| Social computing functions | Community sites operate in a similar manner to a forum. This means that users can either subscribe themselves or can be assigned to a particular community based on their profiles. For example, sales personnel could automatically be subscribed to the sales community. |
| Equivalent to a company Facebook | My Site operates in a manner similar to Facebook, but for your company. This allows users to stay up to date with all of their subscribed content via their news feed, including discussion threads, documents, blogs and so on. They're also able to use familiar social networking functions like micro-blogging and tagging, so as to facilitate quick discussions with colleagues. |
| Shared Calendar | You and your colleagues can all have your own calendars, allowing you to choose which appointments to share to ensure that no important events or deadlines are missed. |
| Contacts database | You can customise your contacts database and also grant permission to use it to colleagues. This helps save time that might have been wasted emailing or searching to try to find that crucial phone number. |
| Document resource | All those forms that are crucial to the smooth running of a company can be stored here, such as leave request forms, details of fire safety regulations, company policies and so on. |
Want to see a demo? Let us know.