Microsoft Power Platform Solutions
Unlock business potential with Power Platform - low-code automation for high-impact results.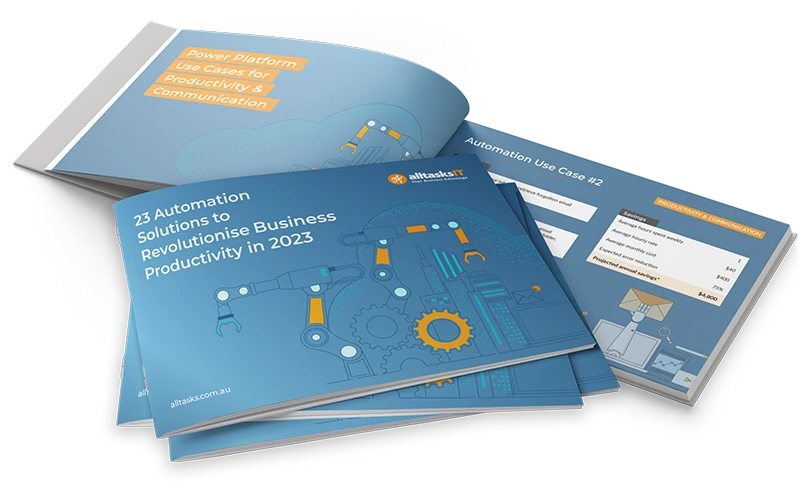 At alltasksIT, we understand the importance of empowering business users to accelerate productivity and innovation. Microsoft's Power Platform, a low-code technology solution enables effective "citizen development".
With Power Platform's key products – including Power BI, Power Apps, Power Automate, and Power Virtual Agents – your team can quickly produce apps and virtual agents without the need for extensive IT intervention, streamlining business processes and reducing the workload on your IT department.
With our expert knowledge of Power Platform and its capabilities, we can help you unlock its full potential and achieve your business objectives. Get in touch with alltasksIT today to learn more about how we can help you harness the power of low-code development to drive your business forward.
Microsoft Power Platform Apps
Empower your team with data-driven insights. Make reliable decisions and increase profitability with visualisations.
An intuitive interface, with Excel-like logic. Connect data, streamline processes, and increase productivity in hours.
No-code automation connects hundreds of services, frees time, and boosts efficiency.
Build and maintain virtual agents to handle inquiries and support, while driving customer satisfaction and loyalty.
alltasksIT's Power Platform Services
Comprehensive consulting for Power Platform strategy, implementation, and support.
Visualise data, create reports, and build dashboards tailored to your business needs.
From ideation to deployment, we create custom apps that meet your unique requirements.
Streamline processes and automate routine tasks for increased efficiency and productivity.
Enhance customer service and support with custom-built chatbots that handle common queries.
Connect your applications and systems to improve data flow and process efficiency.
Migrate data and processes to Power Platform from legacy systems.
Create custom web portals that allow you to engage with customers and partners.
Embed custom reports and visualisations within existing applications.
Manage and optimise your app portfolios to meet your changing business needs.
Workflow Monitoring and Analysis
Monitor and analyse workflows to identify inefficiencies and improve productivity.
Comprehensive training and support to ensure you get the most out of Power Platform.
23 Automation Solutions to Revolutionise Business Productivity in 2023
What you can expect to learn:
Ready to unlock the full potential of Microsoft Power Platform?
Enquire about alltasksIT's expert training and support today and take your business processes and collaboration efforts to the next level.