Teams Read Receipts
In January we have seen the launch of read receipts in Microsoft Teams. This handy feature confirms the delivery of a Teams message and notifies you if the message has been viewed.
Read receipts only appear in 1:1 chats and group chats with 20 people or less. Read receipts currently are not available in team channel conversations.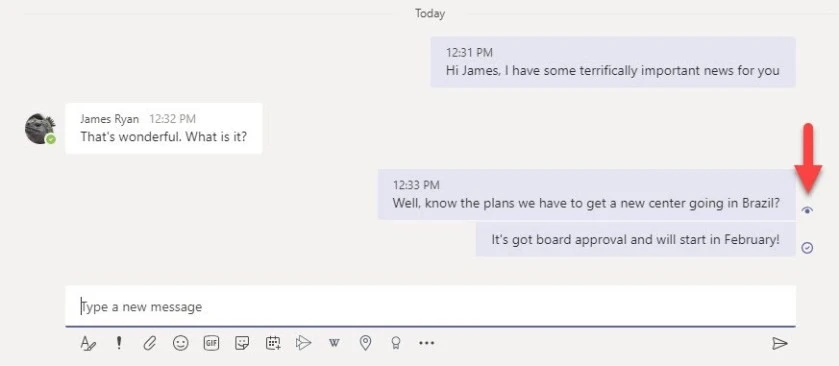 Read receipts in Teams group chat
To see who's read your message, go to that message in a group chat, and select More options … > Read by. Everyone with a read receipt confirmation appears in the list.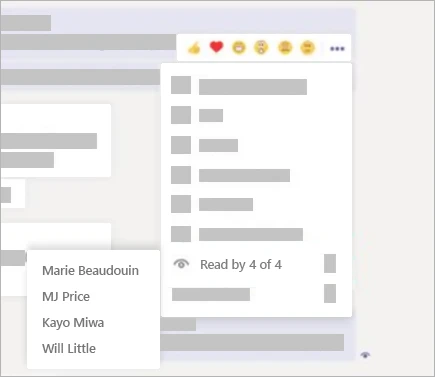 Want to turn Microsoft Teams read receipts off?
To see or change this option, click your profile pic at the top of Teams, and then select Settings > Privacy. From there, turn on or off Read receipts.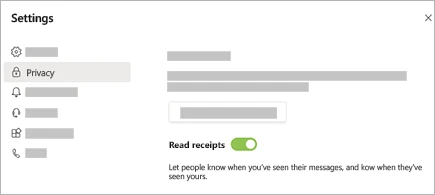 Note: By default, Read receipts are on for everyone. Your admin decides whether you have this feature and the ability to turn it off.
For further instructions please see Microsoft's article: Use read receipts for messages in Teams