Everyone likes to be appreciated and feel valued in the workplace.
Yammer helps connect teams by keeping everyone up to date by sharing videos, photos and other files.
At alltasksIT we've gone a step further
and tailored Microsoft Flow to automatically
post important events on Yammer
Our custom-built tool ensures that nobody is forgotten on their birthday or work anniversary. By celebrating special events and our milestones together, we remember to acknowledge every one of our most valued assets, the amazing people here at AlltasksIT.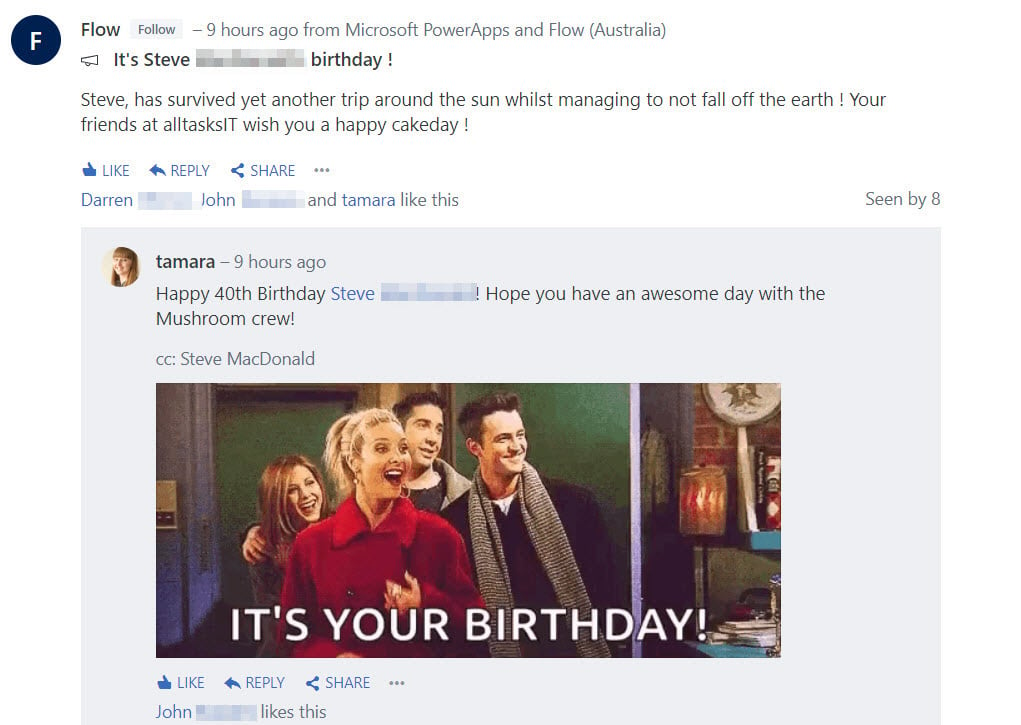 alltasksIT can design and develop templates with predefined greetings and other messages that align with your organisation's internal policies and guidelines.
For more information contact us.
[gravityform id="37″ title="true" description="true"]