Businesses today rely on technology – it's no longer a luxury but critical to the success of an organisations' operations.
At the heart of this technology are servers. They are the foundation of a computer network.
Servers essentially serve your business – the single most significant component in a network solution is the implementation of a central server or servers. They provide the computing and processing power that drives the performance of your organisation, as well as a platform for virtualisation.
A server is a central repository for data storage including office documents, mail, databases and custom developed applications. Additional functions can be assigned to the server to further enhance network operations.
So if your server isn't operating at peak performance – or not operating at all – your business won't be maximising its potential.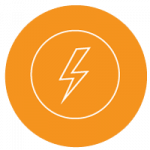 Disaster Recovery
Virtualisation can mean having your entire operating system, applications, patches and data available to transfer from one server to another server, vastly speeding up recovery times in comparison with traditional storage methods.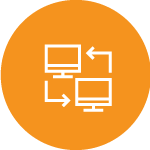 Automatic updates
Rather than having to purchase and install updates for a variety of separate licences, updates will be installed automatically, direct to the application or server that you're accessing.
Less capital expenses
Less hardware required means less money being spent.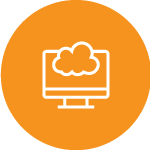 Work from anywhere
With remote access to your company's data possible, staff can work from any location with Internet access.
Competitiveness
Being able to use applications on a pay-as-you-go access basis, rather than having to buy them outright, makes it more affordable for small to medium sized businesses to use the same tools as larger companies.
Eco friendly
Consolidating data on remote servers uses less energy than saving it on individual computers.
Read more about how utilising the Hybrid Cloud can help you achieve your business goals.
Want to know a little more? Have a friendly alltasksIT staff member contact you.