Display solutions used as notice boards for customers and staff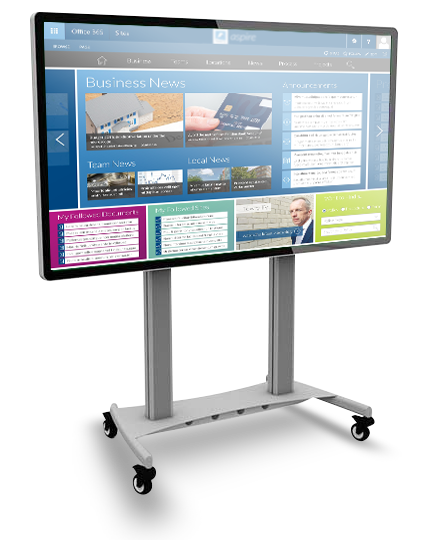 Keep your customers and employees engaged with our display screen solutions
Employees value being involved with company decision making and appreciate being informed of company news.
Display solutions allow you to easily display content from PowerPoint, Video, PDF & Web Pages and many more applications.
Promoting new product updates to potential customers is another valuable use for these displays.
How it works
Develop content with your favourite tool.
Upload content to a cloud service like Smartsign.
Schedule content – eg:
- Play powerpoint presentation for 30 seconds.
- Play video for 20 seconds
- Show facebook page for 20 seconds.
Technology
Samsung DB-D Commercial LED displays
Smartsign manager – cloud solution
Local content creation tool or existing content.
SQL Report Builder for dashboard creation (Business Intelligence)
Ideas for display board usage
Projects in progress
Keep employees aware of current project stauses
Number of projects due by end of month
Number of projects completed this week
Live customer satisfaction rating
Daily task and employee assignment lists
Latest Company News
Let people know what you're doing
Birthdays and Special Occasions
Major Milestones completed
Company achievements and progress updates
Interesting events relating to the business
Product updates
Let people know about new products in the market
Updates on existing products
Exclusive products
Products soon to enter the market
Extensions on existing product offerings
Want to see a demo? Let us know.