Microsoft 365 Copilot is an AI-powered productivity tool that uses large language models (LLMs) and integrates your data with the Microsoft Graph and Microsoft 365 Apps. It works alongside popular Microsoft 365 Apps such as Word, Excel, PowerPoint, Outlook, Teams, and more. Copilot provides real-time intelligent assistance, enabling users to enhance their creativity, productivity, and skills.
Copilot helps you achieve things like never before using the power of AI and works alongside you to unleash your creativity and help you perform tasks faster. It can help you summarize key points and action items in Microsoft Teams, draft new documents in Word, jumpstart replies in Outlook, create stunning presentations in PowerPoint, and more.
Copilot in word
Uplevel your writing journey
Within Word, Copilot becomes your versatile writing companion, seamlessly performing tasks such as writing, editing, summarizing, offering suggestions, and generating content right alongside you. Copilot efficiently harnesses data from your organization to craft initial drafts, supplement existing documents with relevant material, condense lengthy text, and rephrase sections—possibly even complete documents—resulting in more concise and refined content.

Copilot in excel
Streamline your business decisions
Copilot serves as your data analysis and exploration ally, facilitating informed decision-making. Copilot excels at recognizing trends, presenting what-if scenarios, offering innovative business enhancement suggestions, and proficiently constructing user-friendly dashboards to encapsulate all these insights.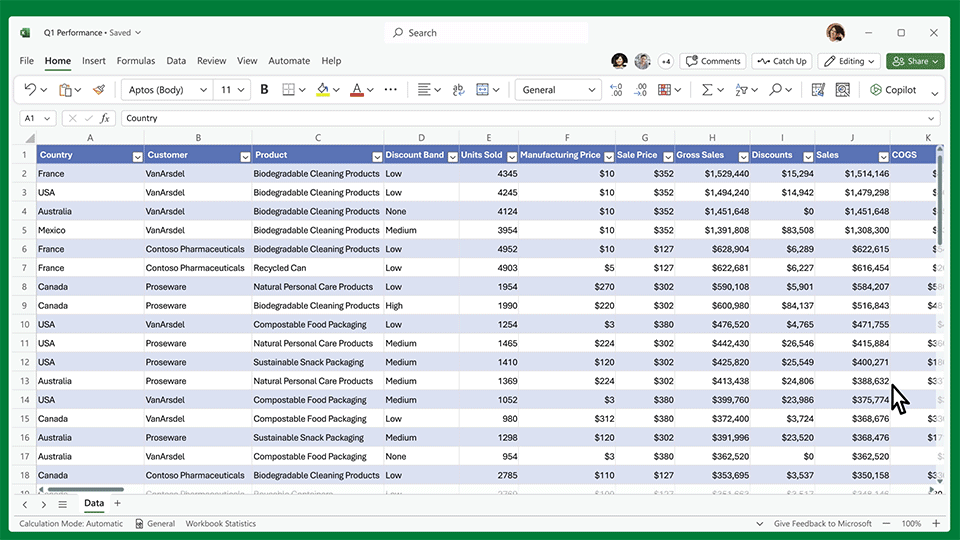 Copilot in outlook
Helps you clear your inbox in minutes, not hours
In Outlook, Copilot seamlessly collaborates with you within your inbox and messages, aiming to reduce the time spent on email management and enhance communication—making it more efficient, streamlined, and effective. It excels at simplifying complex and lengthy email threads involving multiple participants, helping you grasp not just the content discussed but also the various perspectives and unresolved queries. Copilot enables you to respond to emails with ease, offering concise prompts or transforming brief notes into polished, professional messages by leveraging available content from your Microsoft 365 resources.

Copilot in teams
Every meeting is a productive meeting
In Teams, Copilot simplifies the collaborative process, making teamwork more seamless. Copilot assists in optimizing meetings, ensuring they are productive by helping with agenda organization and summarizing key action items, ensuring everyone is clear on the next steps. In chat conversations, Copilot swiftly provides answers to specific queries and keeps you updated on any missed information, all without disrupting the natural flow of the discussion. By incorporating Copilot into your meetings and chats, you gain a valuable tool for common tasks like generating agendas from chat history, pinpointing the most suitable individuals for follow-ups, and scheduling upcoming check-ins.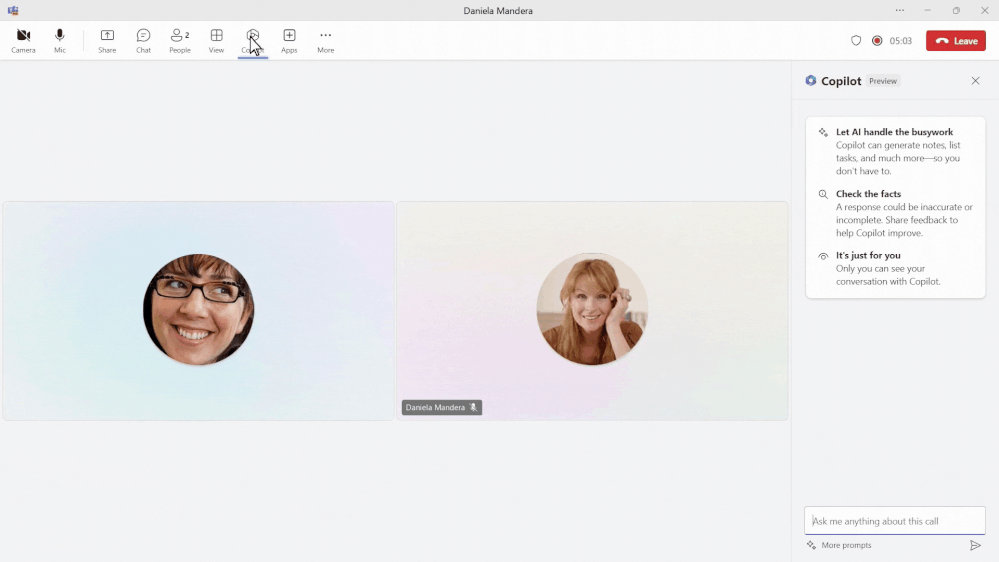 Why work with alltasksIT on your networking and connectivity needs?
At alltasksIT, we understand the importance of a secure and efficient network to a hybrid workforce, so we ensure that mobile devices can easily access your secure wireless network. Our dedicated team will develop and implement an end-to-end solution that caters to your unique business needs so that your networking and connectivity solution no longer slows you down. Please visit our Networking and Connectivity for more.
Related blogs
Combine on-prem and cloud workloads with Azure Stack HCI
3 ways Microsoft Copliot redefines productivity
Why cyber security services are essential for protecting your business
Your business experienced a cyber attack. What happens next?
Related link